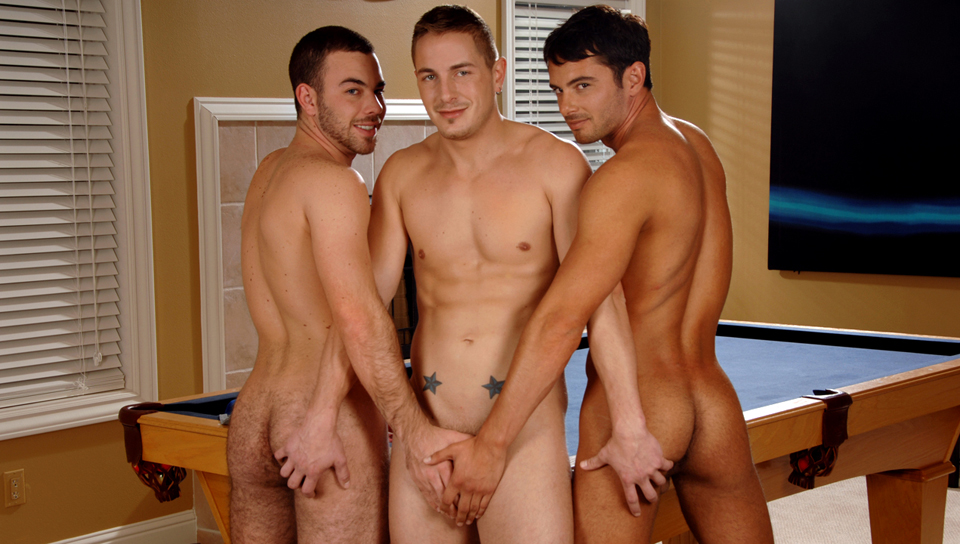 Genre: Anal, Oral, Bareback, Hairy Men
It's been a tradition as long as young college men have cum together to form campus brotherhoods. It tests these hopeful boys' mental and physical prowess, and stacks them up against their peers, all in the name of making a bond. You guessed it, it's rush week at the Tappa Lotta Manhole house, and Brad Star is our pledge master.
He's welcomed fresh young Parker Perry and the dick-loving Donny Wright over for some fraternity hazing, Next Door Buddies style! That's right, he's putting these two through the wringer. They're gonna have to suck Brad's big throbber like champions if they want a chance at getting in. Parker's not scared to bob his knob and Donny's not shy about getting his mouth filled either. But when Brad decides it's time to FUCK like a wild college dude, can Donny take the heat?? Will he take a cock-stuffing at both ends and make the cut?? Does Parker have what it takes to pound that sweet hole like a collegiate stud?? Find out if Brad thinks they got what it takes!