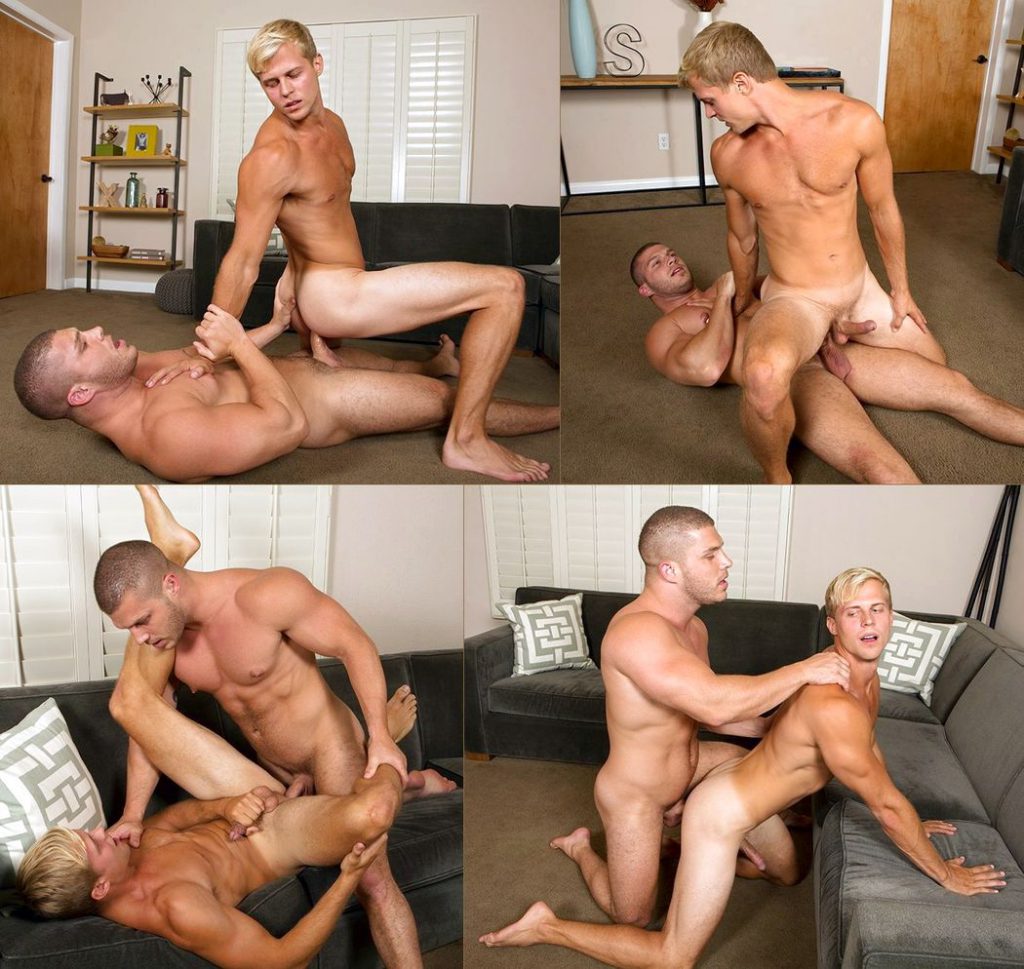 Production year: 2015
Country: USA
Studio: SeanCody
Genre: Anal Sex, Bareback, Blowjob, Cumshots, Kissing, Masturbation, Muscles, Rimming, Tattoos
Duration: 00:24:12
Description: HARD FUCK GUY BRODIE MEETS FUCK ME HARDER GUY DUSTY.
Contrary to what many Sean Cody fans feared, MEN's takeover of the company this year has given the 14 year old site a much needed boost. Reducing the much-dreaded solos to one a week, beefing up casting with both new guys and returning champs like Brodie (above left) and significantly lowering prices have all combined to make Sean Cody much more accessible and upped the quality significantly. Bringing in better models and reducing prices does cost money, though, so you would have to guess we'd get to a point where the other shoe dropped. We may have reached that point. For the second time in a week, an action scene features only two cumshots rather than the usual four. Is this the wave of the future? Regardless, Brodie the hard fucker guy and Dusty the fuck me harder guy are a natural match. Brodie displays his evolving ass eating skills, which makes Dusty literally and figuratively wet for a fucking, so he takes a ride. Brodie pounds up into him for awhile, then flips him over and doggy fucks him. The guys end up in a missionary fuck on the sofa until Brodie fucks the cum out of Dusty before pulling out and popping off himself.