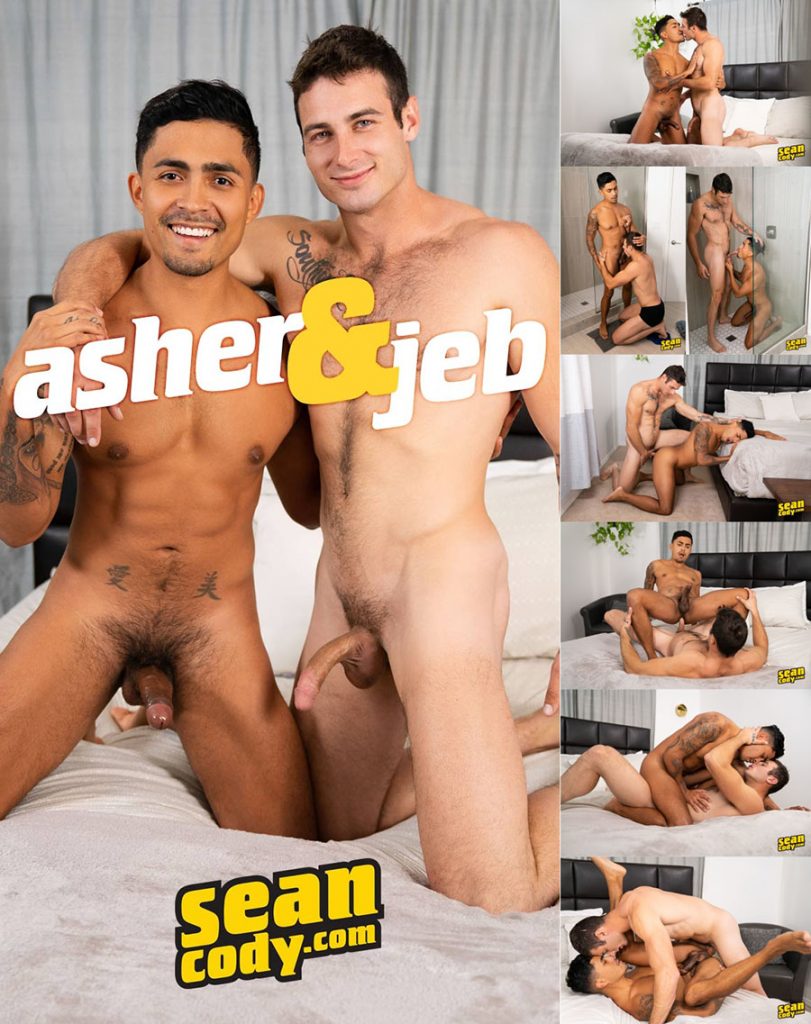 Production year: 2019
Country: USA
Studio: SeanCody
Genre: Anal Sex, Oral Sex, Bareback, Hairy, Muscle, Tattoos, Big Dicks, Cumshots, Kissing, Masturbation, Rimming
Duration: 00:26:33
Description: Jeb and Asher walk a secluded forest trail hand in hand, passionately kissing in the fall foliage and shucking off their shirts to pose among the trees.
Surrounded by greenery, Jeb gives a teasing glimpse at his bush, but he waits to reveal his solid log until he and Asher are back at the studio, getting ready to warm up in a shower together. Asher undresses Jeb and licks and nuzzles his hard abs and his hard dick, and Jeb sucks Asher's cock before they step under the hot spray and Jeb fucks the tanned bottom doggystyle. "You ready? Oh Jesus," Jeb moans as he cums in Asher's mouth, and Asher replies "Oh yeah!" before the guys clean off and get ready for more.