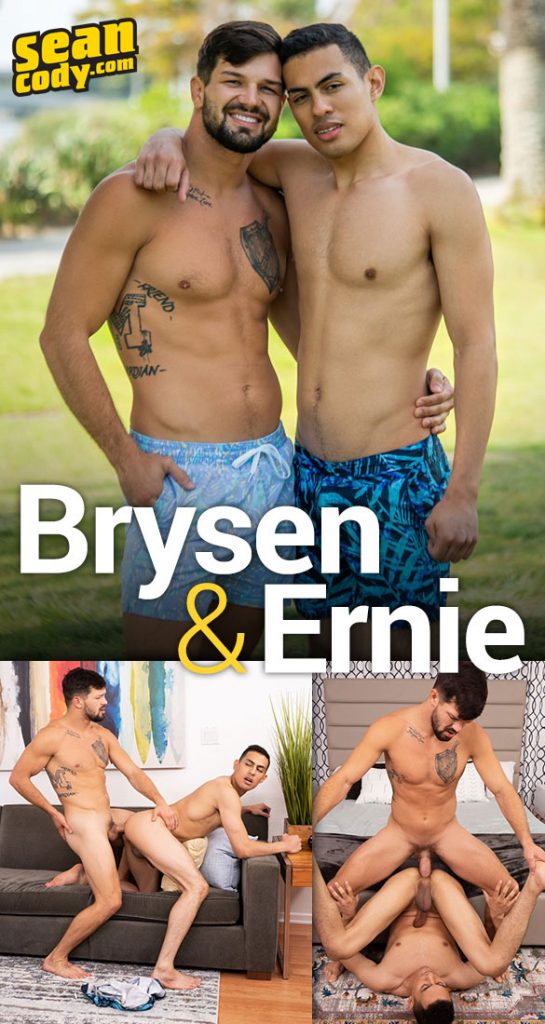 Production year: 2019
Country: USA
Studio: SeanCody
Genre: Anal Sex, Oral Sex, Bareback, Muscle, Big Dicks, Cumshots, Kissing, Masturbation, Rimming, Tattoos
Duration: 00:34:47
Description: It's the perfect day at the beach for hotties Brysen and Ernie as they play hackysack, roughhouse and joke by the ocean, and, of course, caress each other's bodies in the shade.
When they get back to the privacy of the Sean Cody house, they start kissing passionately right away before stripping down. Ernie sucks Brysen's hard dick and Brysen spins the tan bottom around to tongue his hole and slide his cock inside. "I love watching it go in your fucking hole," Brysen growls as he sits back and enjoys the show as Ernie rides his dick till Brysen feeds him his cum!