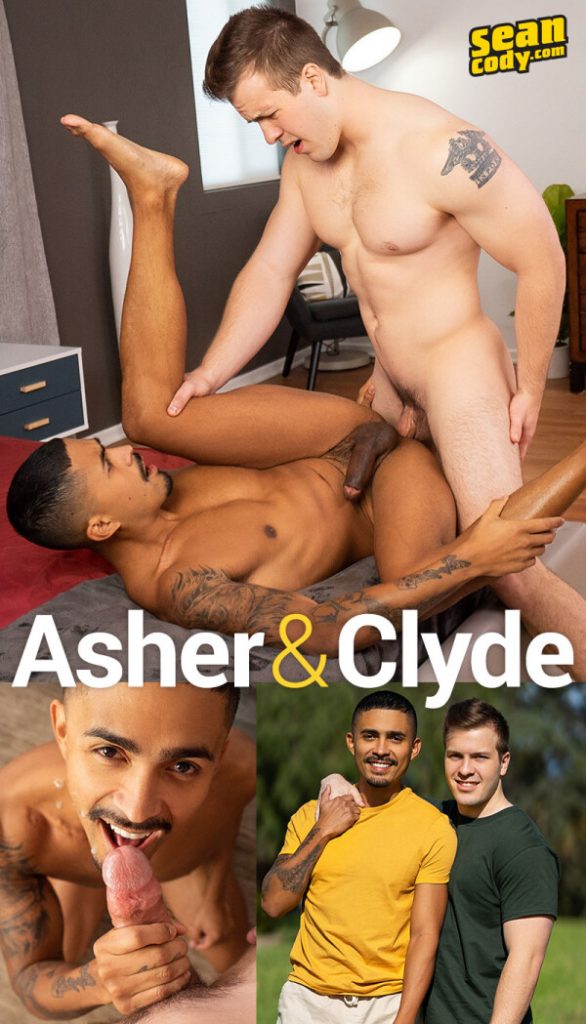 Production year: 2020
Country: USA
Studio: SeanCody
Genre: Anal Sex, Oral Sex, Bareback, Big Dicks, Cumshots, Kissing, Masturbation, Rimming, Muscle, Interracial, Tattoos
Duration: 00:46:48
Description: On a perfect sunny day, cut top Clyde and hunky bottom Asher frolic in the woods together, playfully posing and caressing each other's bare chests. Their lighthearted laughter turns to lust as the guys return to the studio, where Asher gets right to work undressing Clyde. "So sexy.
Let's get this off of you," he says, tugging Clyde's shirt over his head. "I look better this way anyways," Clyde retorts before Asher begins sucking his cock. Then it's Clyde's turn to undress Asher before bending him over a table and eating his ass. The sexy bottom wants that cock, and Clyde is ready to give it to him every which way before these guys are through.