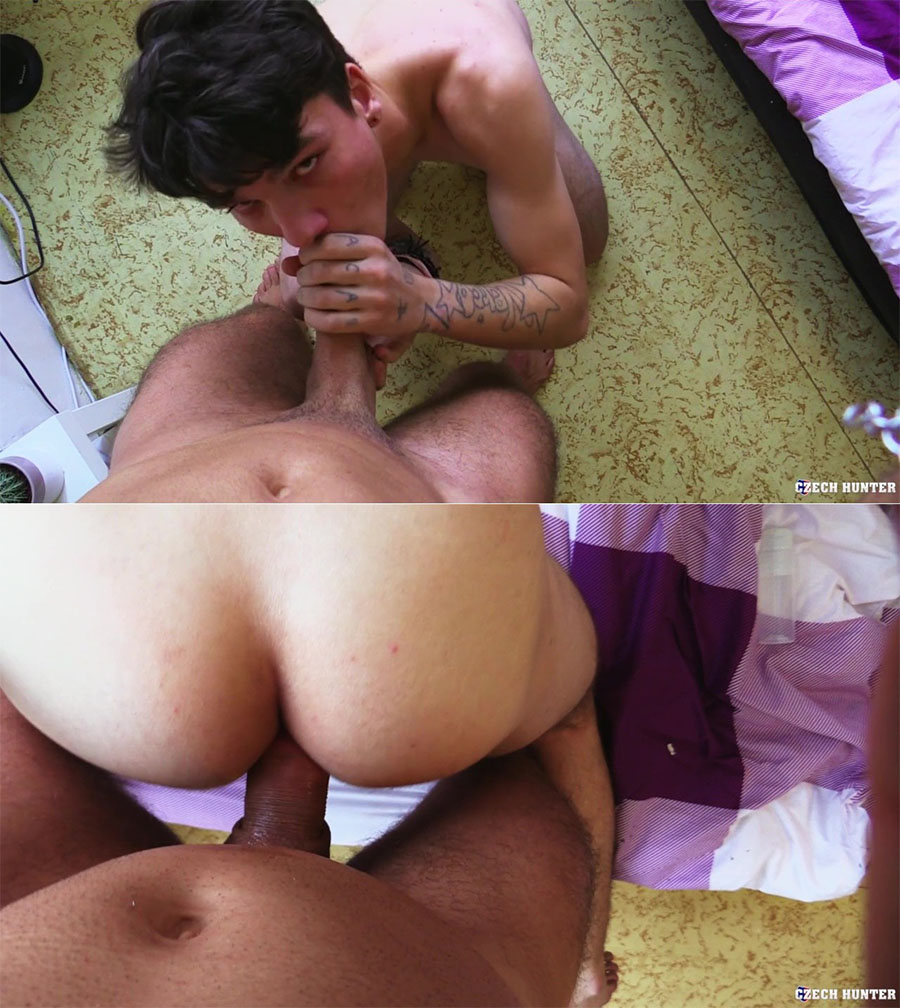 Production year: 2019
Country: Czech Republic
Studio: CzechHunter
Genre: Interview, Blow Job, Anal Sex, Bareback, Big Dicks, Amateurs, POV, Masturbation, Cumshots, Uncut, Tattoos
Duration: 00:28:49
Description: Today I bumped into a guy who was on his way home after visiting a friend. A female friend. It definitely sounded like there was something more going on. A guy who just unloaded into a girl wasn't exactly what I wanted but this dude was so adorable…
He had a lovely smile and couldn't stop giggling so I gave it a shot. He finished high school only a few months ago and now worked at a cake shop. Because his salary sucked, I easily talked him into doing some dirty stuff. Soon we ended up at his place. A nice little flat just perfect for a quick fuck. To my surprise the young man tried very hard to please me. His ass was very small, but I didn't mind that at all. It stretched quickly so my new friend was able to enjoy our ride, as well. I can't wait to hear from this cute slut again.