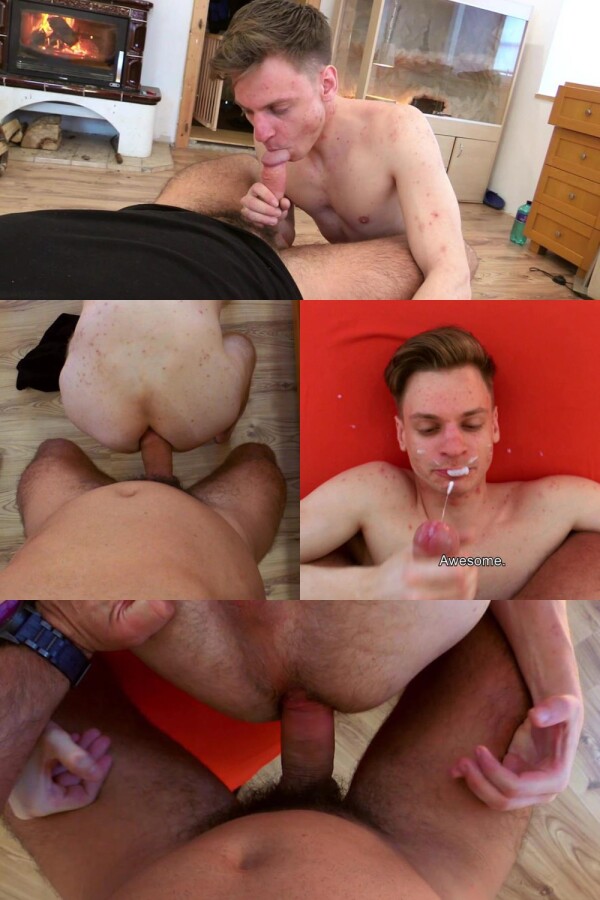 Production year: 2020
Country: Czech Republic
Studio: CzechHunter
Genre: Interview, Blow Job, Anal Sex, Bareback, Big Dick, Amateur, POV, Masturbation, Cumshots, Facial
Duration: 00:25:36
Description: I wanted to enjoy a nice spring day so I went hunting on the outskirts. While walking around, I noticed a young man fixing a car. We started chatting and I decided to try my moves on him.
Tomas was around 20 years old and unemployed. As a professional driver, he was in big trouble because his car needed repair he couldn't afford. I offered him some cash for a bit of fun, which got him a bit nervous at first but eventually he agreed. Thank god he was alone at the house so we didn't have to rush things. I let him pleasure my cock first, the guy wasn't bad at all, and then I gently penetrated his tight ass. It took quite a while before it stretched enough. I didn't make things easy for him. He was getting paid and I wanted my fun. In the end he cummed so the whole experience couldn't be that bad.