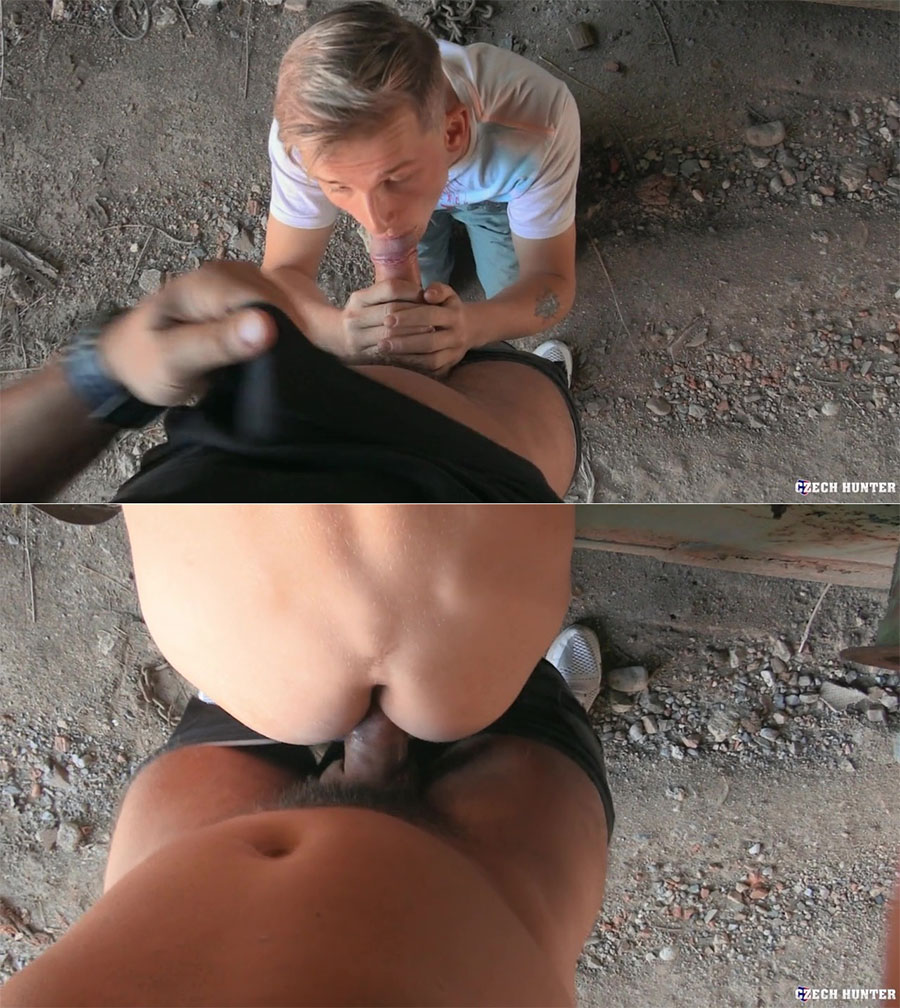 Production year: 2021
Country: Czech Republic
Studio: CzechHunter
Genre: Amateur, Interview, Blow Job, Anal Sex, Bareback, Twink, Big Dicks, Outdoor, POV, Masturbation, Cumshots
Duration: 00:20:42
Description: I came across a spooky abandoned farm. The internet told me that young people like to have parties there, so I set out to investigate the place. The gate was open, and the place looked totally deserted.
You can imagine my surprise when I bumped into a dude leaning against an old machine. He explained to me that his uncle bought this farm not long ago and was renovating the whole place. There were no young people throwing parties… only him. Well, the guy was 21 years old, lean, and very cute. It took some convincing but eventually he agreed to have some country-side fun with me. He was a real stud, not only he gave me an absolutely amazing blowjob, but he also endured my super horny cock destroying his tiny asshole. I added the nice finishing touch by covering his entire face with cum.