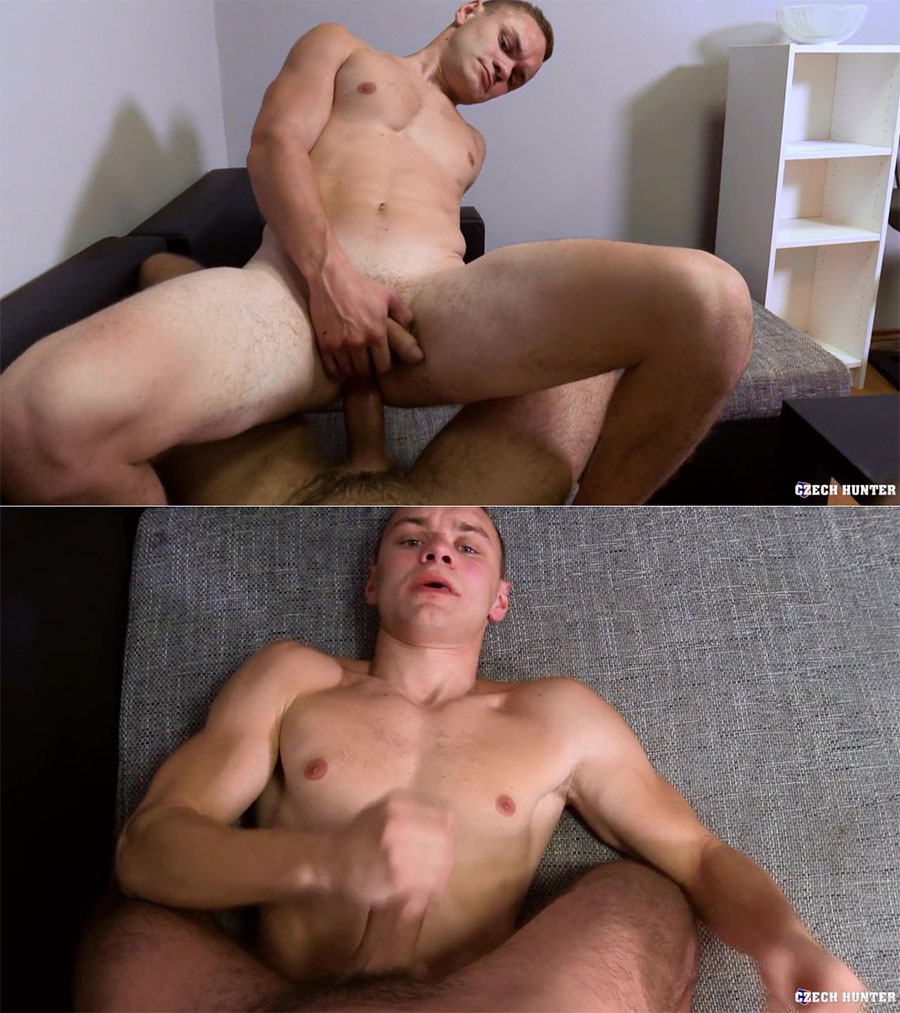 Production year: 2021
Country: Czech Republic
Studio: CzechHunter
Genre: Amateur, Interview, Blow Job, POV, Anal Sex, Muscle, Bareback, Big Dicks, Masturbation, Cumshots
Duration: 00:20:34
Description: I was so horny that I had to go out and get some fresh air. Despite the cold I decided to have a walk and look for cuties. After a while I noticed a young man with rollerblades in his hand.
It seemed like a nice opening topic, so I approached him. The guy was 25 years old and was already a father. These are difficult times for young families, so I wasn't surprised to hear about his financial problems. My cock started twitching in anticipation, I didn't waste time and invited him to my place. The dude was astonishing, his body was amazingly ripped, and his cock fitted in my hand nicely. I don't know if he was bored of his wife or maybe just too horny and curious, but he really enjoyed our time together. I doubt he went rollerblading after I was done with him but I'm sure he didn't regret a thing.