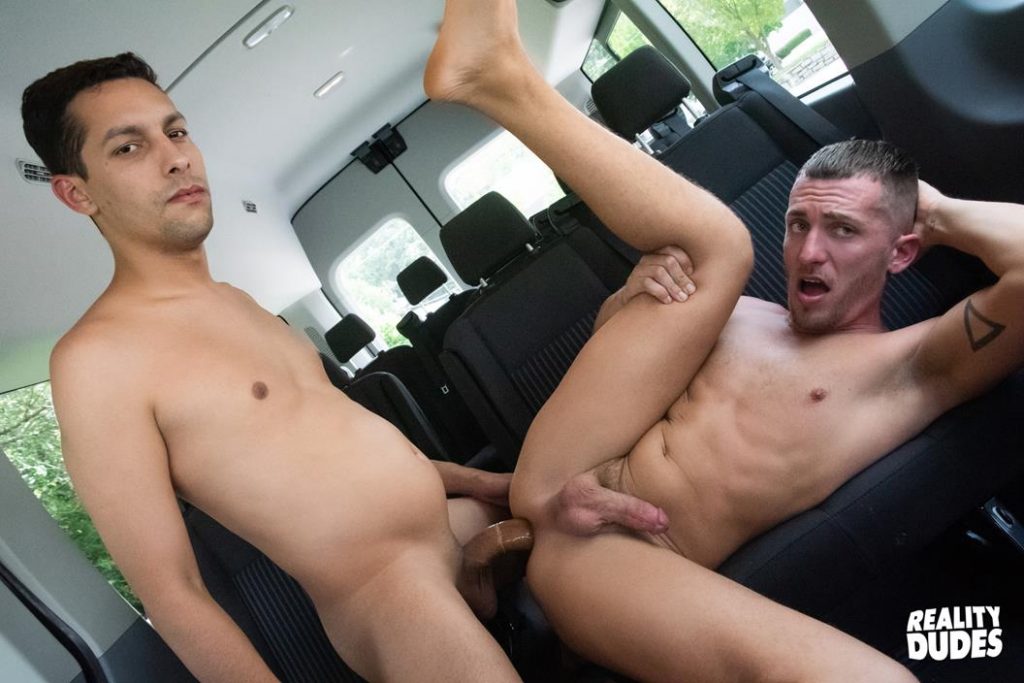 Production year: 2019
Country: USA
Studio: RealityDudes, Str8Chaser
Genre: Blowjob, Anal, Big Dick, Masturbation, Cumshots
Duration: 00:24:35
Description: Even with two hot chicks helping me out, I wasn't having any luck finding a straight guy to take home at the park, until Latin hottie Jalif came along.
The babes have no trouble enticing him to come back with us, and once we're on the road we stop off and pick up all-American hottie Shawn who's ready and waiting to get busy. The ladies convince Jalif to show his massive cock and let Shawn suck it, and before long Shawn is bouncing on that huge chorizo! With a little encouragement from the girls Jalif blows his huge load and Shawn follows right after.