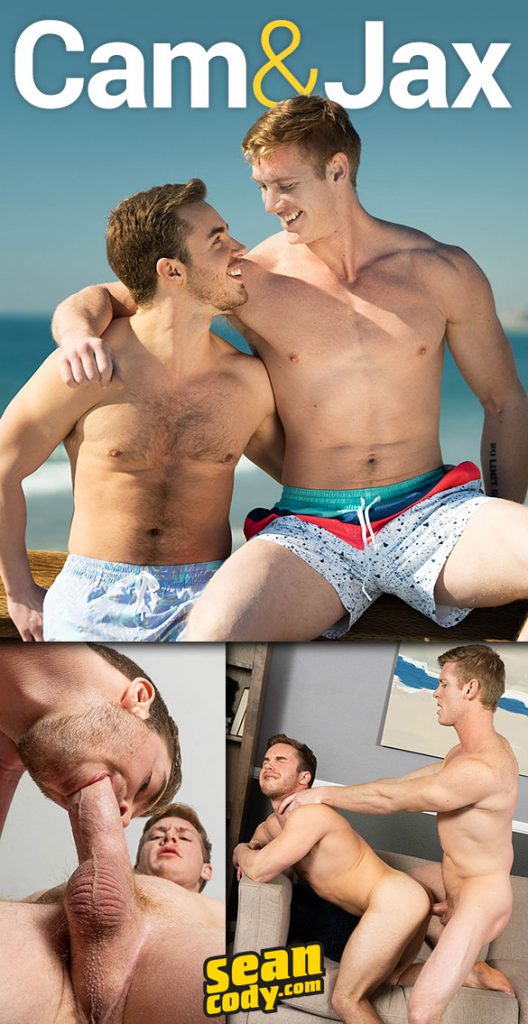 Production year: 2019
Country: USA
Studio: SeanCody
Genre: Anal Sex, Oral Sex, Bareback, Muscle, Hairy, Big Dicks, Cumshots, Kissing, Masturbation, Rimming
Duration: 00:30:54
Description: Toned and sculpted Cam and Jax hit the boardwalk before taking a jog on the beach. "It's too bad there was people around," says Cam. "I've been really excited to work with him in general, because what's not excited to about," flirts Jax.
"Usually I like to be roughed-up, spat on, choked, slapped around with some dick," says Cam. "He likes getting fucked the way I like fucking," interjects Jax before tearing off Cam's shirt and pushing his head down onto his hard cock. "Damn that tastes so good," says Cam enthralled. Jax moans as he smiles down at Cam; "You're such a fucking whore for that cock."